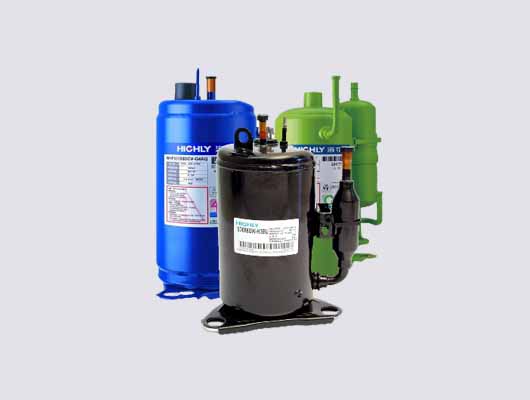 Excellence has been our hallmark
Highly

Rotary Compressors

We are an authorized dealer of HIGHLY(Hitachi) rotary compressor for air conditioning made in China, We supply all kinds of HIGHLY(Hitachi) rotary compressor for air conditioner, range from 0.5 – 5HP.

HIGHLY insists on the development strategy of " prospering the enterprise with science and technology " consistently, pays attention to quality control .Over the past 10 years,the enterprise have four developing stages of " introduce and dependence, digeste and assimilate, developed jointly , researched and developed independently , have realized industry's shifting .
Our experts are ready to help today!
Our Advantages
Stride into the new century , HIGHLY has made the planning of sustainable development, takes improving people's living environment , protecting the human living environment as sacred duty and mission, pull off the strategic development goal on " largest scale, advanced technology , variety is most, newest management ", strive for the global supplier of air condition compressor.
24/7 Sales Support
Free
Quotation
Low Price Guarantee
Licensed & Insured Experts
Fast & Reliable Delivery